YOU SPEND WEEKS PLANNING YOUR PARK OUTFITS. PATIENTLY WAITING FOR YOUR FAVORITE SHOP TO DELIVER THE PERFECT PAIR OF EARS; ONLY TO STUFF THEM IN YOUR LUGGAGE AND HOPE THEY MAKE IT TO THE HAPPIEST PLACE ON EARTH IN ONE PIECE.
NEVER. AGAIN.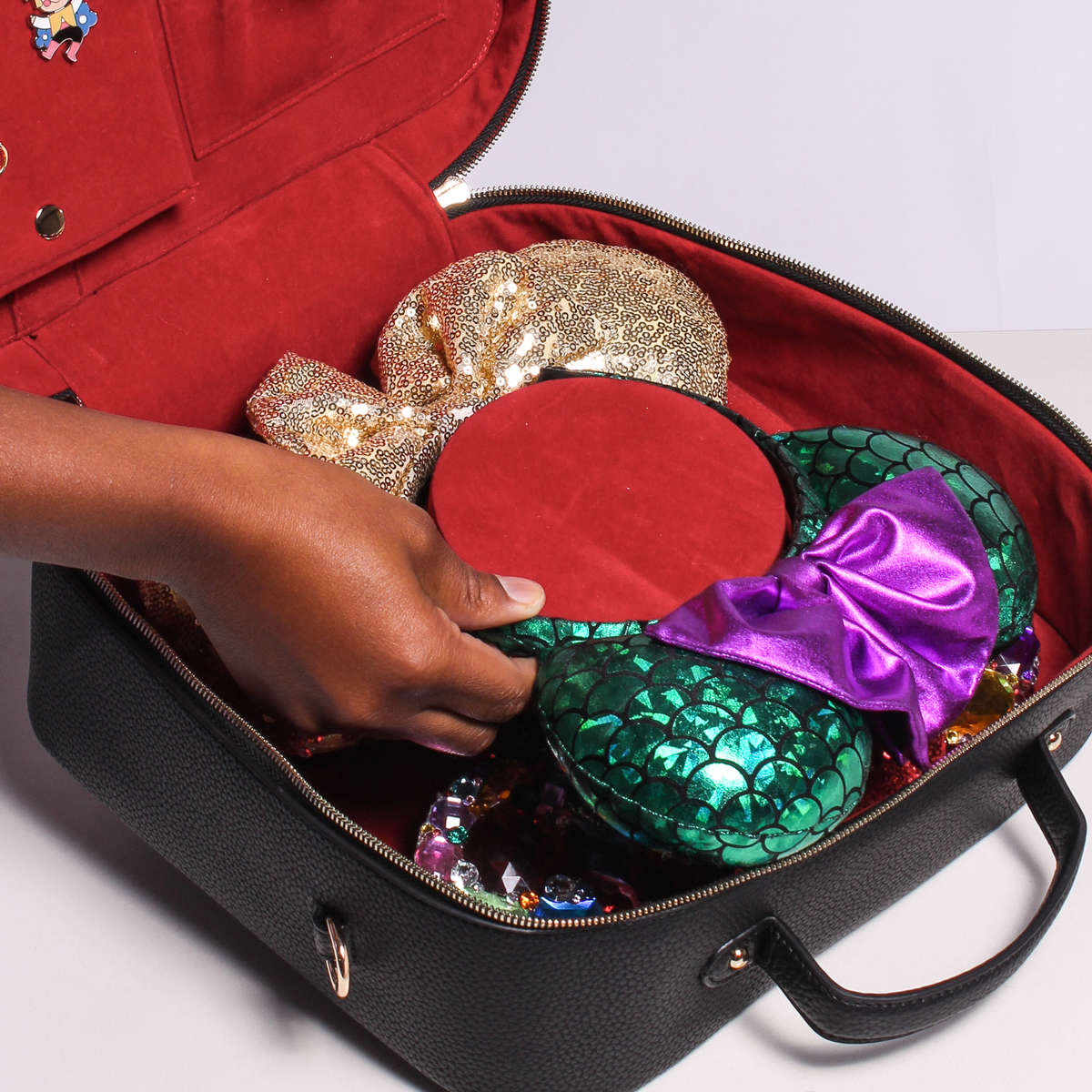 CENTER HEADBAND CYLINDER HOLDS 4 STANDARD SIZE PAIRS OF EARS. STORAGE MAY VARY DEPENDING ON SIZE OF EARS.
BAG SIZE: 11.5"H x 12.5"W x 5.5"D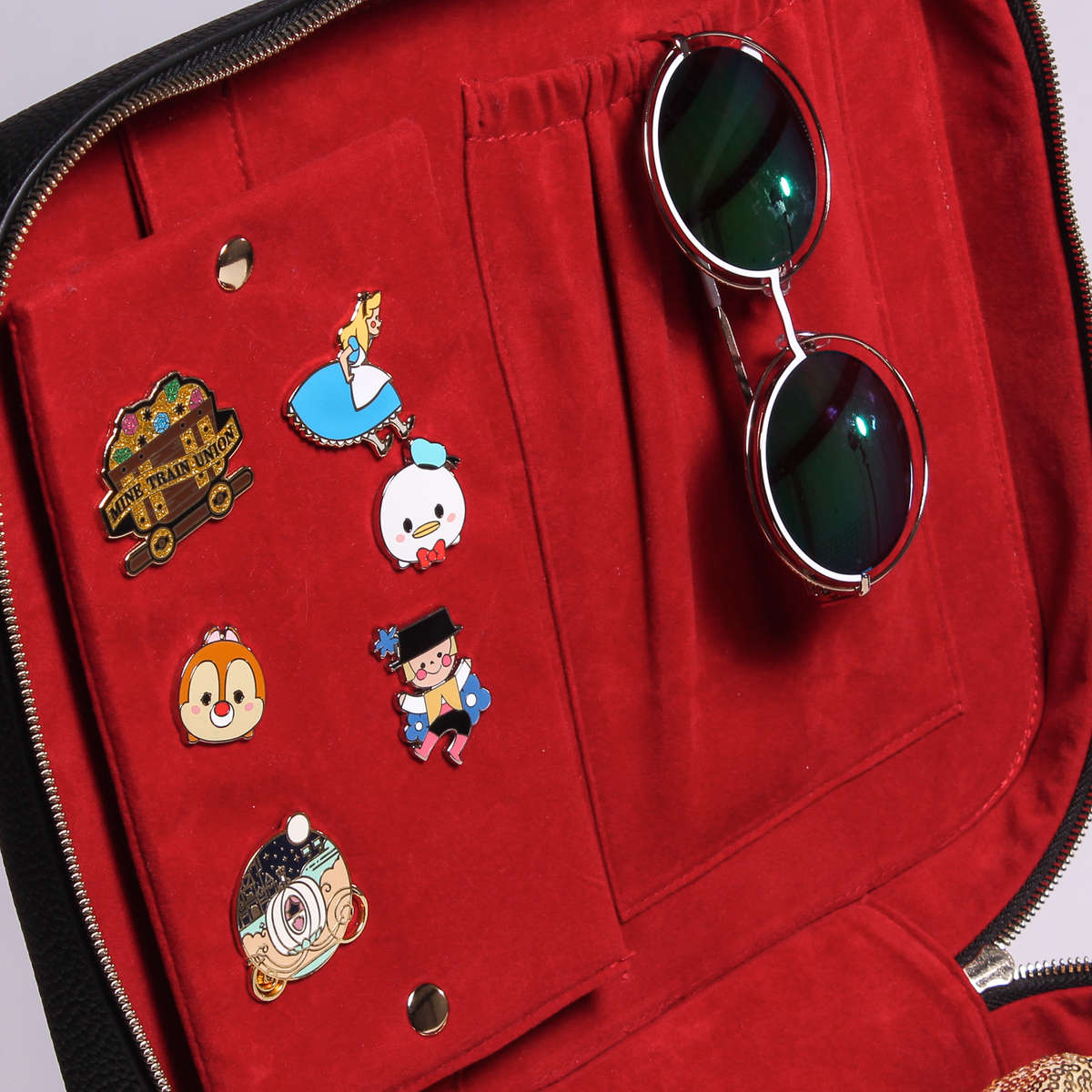 DETATCHABLE PINBOARD MAKES FASTENING PINS EASY. ACCESSORIES POUCH KEEPS BUTTONS, SUNGLASSES, AND JEWELRY SECURE AND IN PLACE.
PINBOARD SIZE: 8.5"H x 4.75"W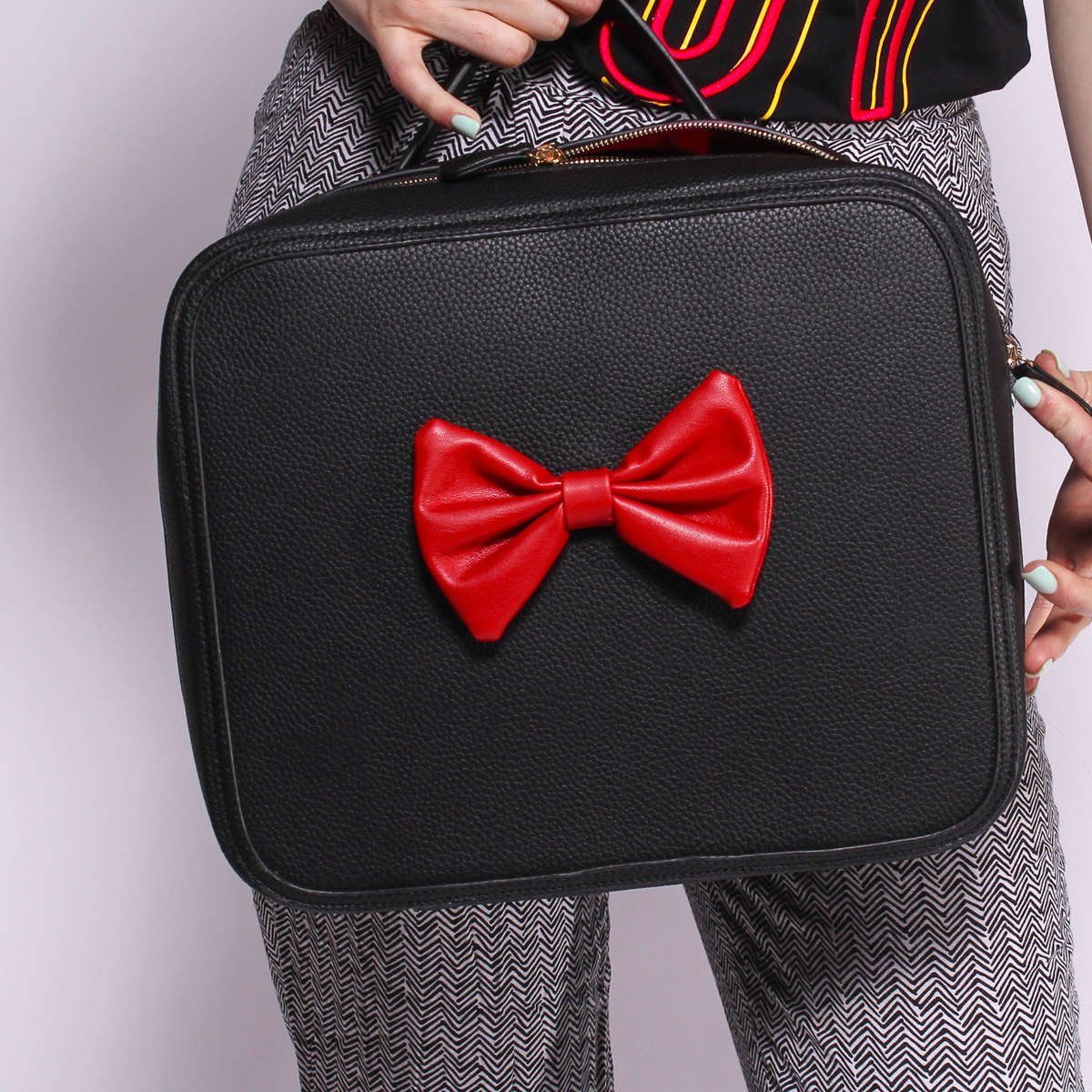 PEBBLED VEGAN LEATHER EXTERIOR WITH RED BOW FINISH PROVIDES DURABLE PROTECTION WITH SOFT DETAILS. ADJUSTABLE CROSSBODY STRAP INCLUDED.