YOU SPEND WEEKS PLANNING YOUR PARK OUTFIT WITH THE PERFECT PAIR OF EARS, ONLY TO STUFF THEM IN YOUR LUGGAGE AND HOPE THEY MAKE IT TO THE HAPPIEST PLACE ON EARTH IN ONE PIECE.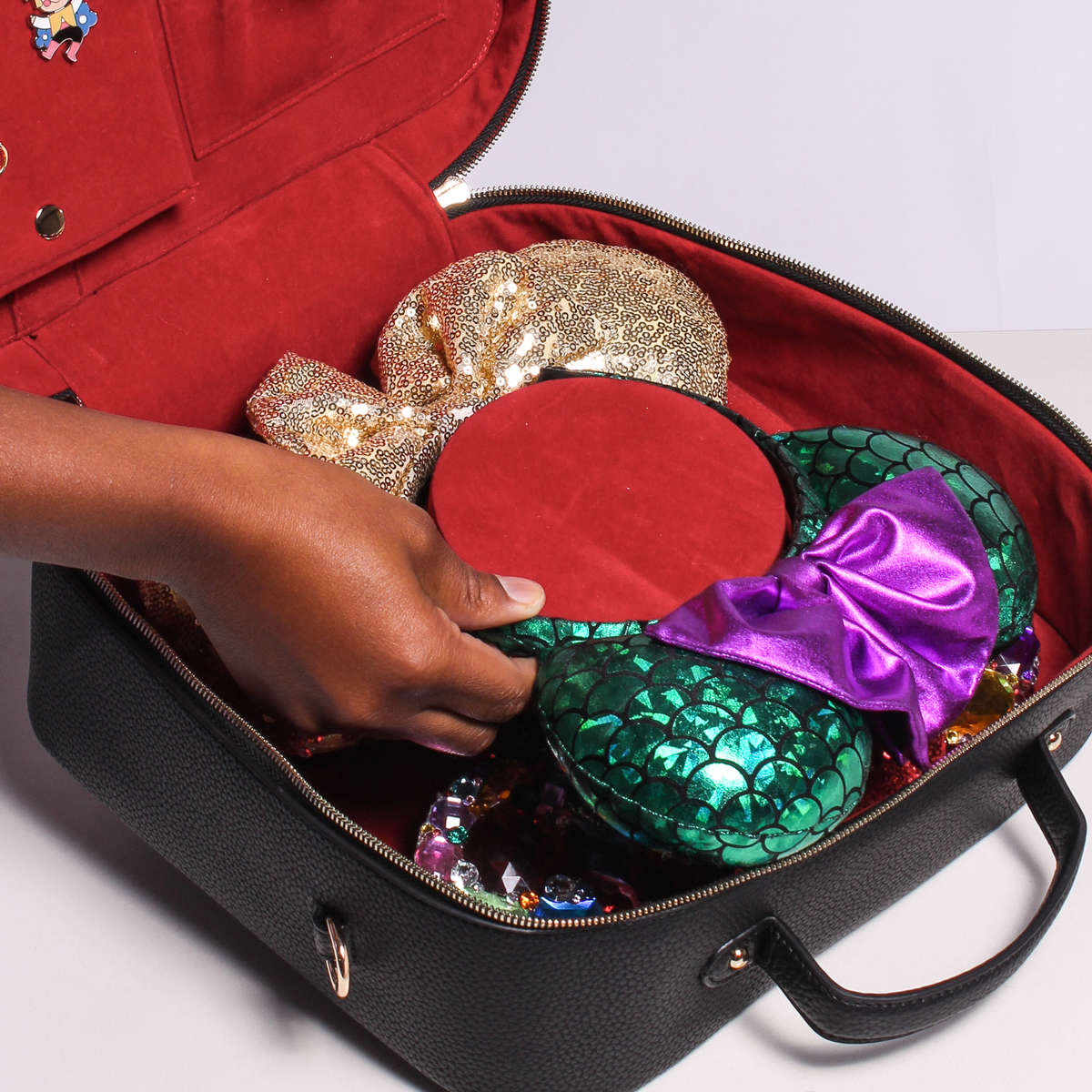 CENTER HEADBAND CYLINDER HOLDS 4 STANDARD SIZE PAIRS OF EARS. STORAGE MAY VARY DEPENDING ON SIZE OF EARS.
BAG SIZE: 11.5"H x 12.5"W x 5.5"D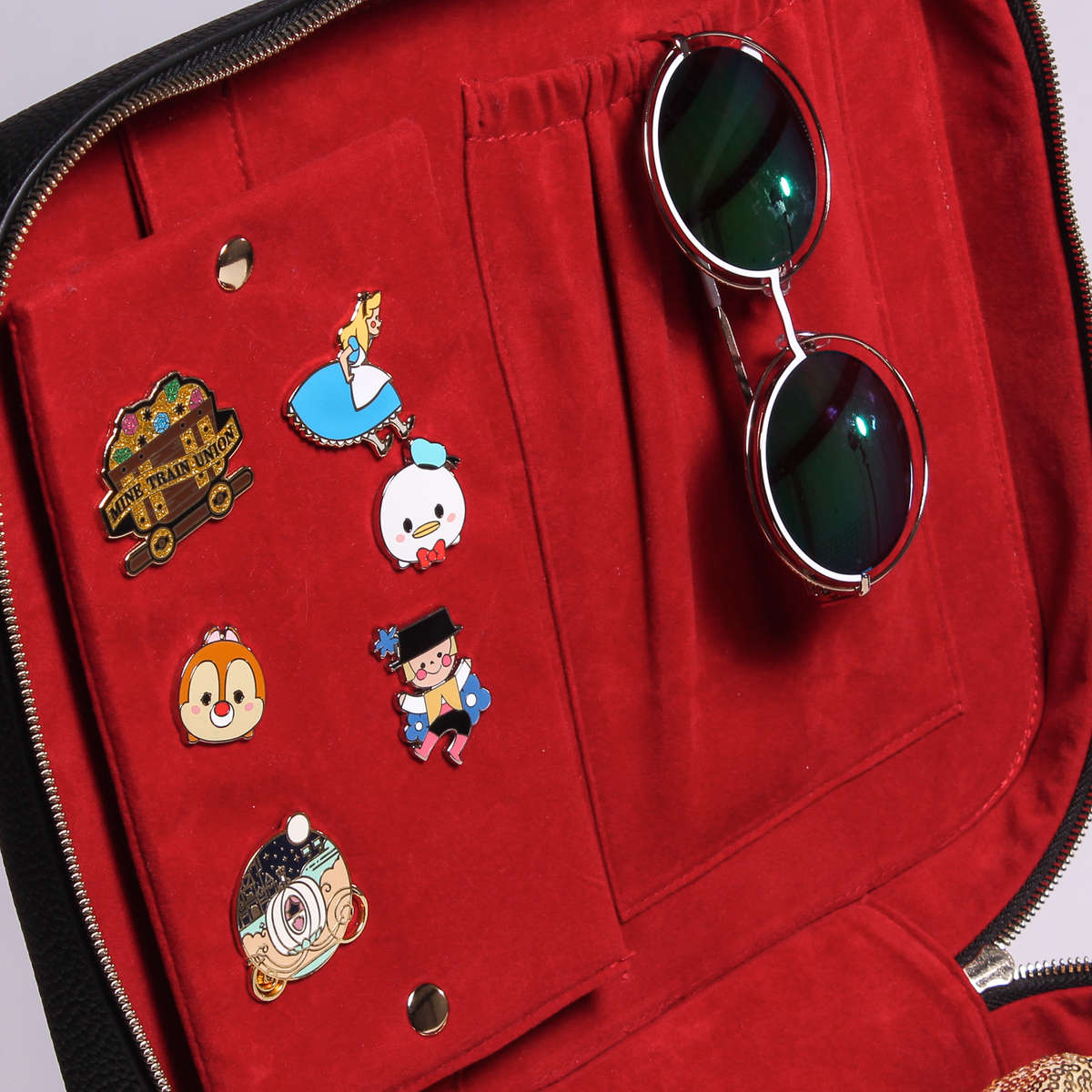 DETATCHABLE PINBOARD MAKES FASTENING PINS EASY. ACCESSORIES POUCH KEEPS BUTTONS, SUNGLASSES, AND JEWELRY SECURE AND IN PLACE.
PINBOARD SIZE: 8.5"H x 4.75"W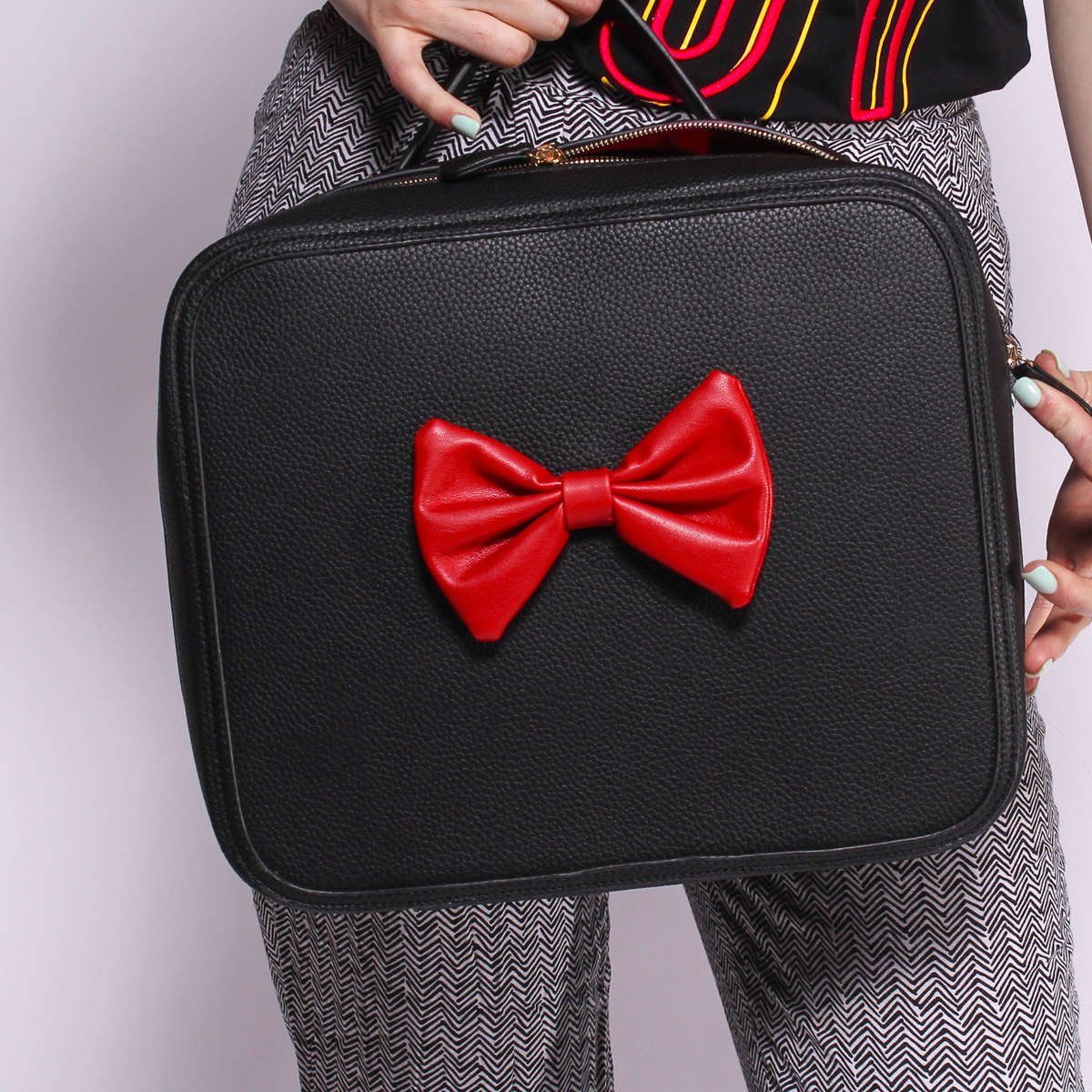 PEBBLED VEGAN LEATHER EXTERIOR WITH RED BOW FINISH PROVIDES DURABLE PROTECTION WITH SOFT DETAILS. ADJUSTABLE CROSSBODY STRAP INCLUDED.